Chicago Flat Fee MLS

Want to see our packages and pricing? Click here
Are you ready to sell your home by owner in Chicago? Then you know how challenging it is to put a sign out in your yard. Understanding how to sell your home is one of the most crucial decisions you need to make. Basically, the task has fallen to real estate brokers who charge a six percent commission on the sale for their devices. These fees have never been famous among those seeking to sell. However, lately, it was the only option.  Luckily, you will find another alternative that has become more famous in the past decade – listing for a flat fee. Allow this article to guide you on everything you need to know about flat fee MLS Chicago.
Watch This Video First ...
CLICK HERE TO GET STARTED NOW!
What Is A Chicago Flat Fee MLS Listing?
Selling your by owner home without the guidance of a real estate agent could be a complicated task. The major problem for FSBO sellers is visibility. After all, how can you ensure your home is seen by the people who might be interested in buying it without the advertising and marketing of an agent as well as their network of contacts?
A flat fee MLS Chicago listing service comes to the rescue.
In case you didn't know, a flat fee mls Chicago listing service provides sellers the capability to list their properties on the MLS. It is the main online directory real estate brokers utilize to list their properties, and it shares them along with other brokers who also belong to the local MLS. You will find a plethora of local MLS database, all of which manages listings from their area.
Keep in mind that only an agent could list on the MLS. Strictly by owner you cannot. That is the only thing you are paying for the service. In short, you will not access the other services that are typically provided by real estate agents.
On top of that, the MLS is also often referred to as "entry only" listing. That suggests the agent accessing the listing into the MLS isn't doing any other activities for the seller. Therefore, potential parties will understand not to call the agent to organize a showing. Instead, they will go straight to the seller.
The key advantage of getting your property listed on the local MLS is that it gets the listing syndicated into the top real estate platforms. Sites such as Realtor.com, Trulia, and Zillow pull data from such local MLS listing. It then serves it to its thousands of users. Chicago Flat Fee MLS Listing is the best exposure for your property.
Why Do I Want To Use It?
Your listing is served to thousands of national and local real estate platforms when you list your property on the MLS. That will offer you a boost exposure to interested buyers. Below are some of the obvious reasons why you need to utilize it today.
CLICK HERE TO GET STARTED NOW!
You get the same value
Only because you are saving half in realtor expenses does not indicate you are skimping on value. Did you know flat fee agents still deal with the ins and outs of property selling? Their services cover set up like listing your home in an MLS and capturing images. They are also in charge of giving monthly services and continuous support to their client.
After you have discovered a buyer, your agent will handle the closing process to guarantee it goes flawlessly. They will work between you and the seller, helping discuss proposals.
You pay less even if you sell more
It is typical to notice real estate buyers go into bidding battles over properties. Therefore, you will be in great shape in the event your property sells for more than the asking cost. You will get to walk away with more than anticipated.
Save money with flat fee services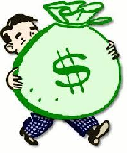 One of the top benefits of working with a by owner flat fee MLS Chicago listing agent is the huge amount of money you will be able to save. Generally, flat fee agents save their customers thousands of dollars – on average $6000. You see, that's additional thousands you could spend on a down payment.
The majority of flat fee realtors today won't ask for a price about that much for the services they offer. Typically, these agents come in at 1.5 percent of the overall buying price.
It helps you plan ahead of time
What is amazing about by owner flat fee listings is that your realtor's fee will not increase along with the selling price. You will pay the same no matter if your home sells for less or greater than the asking value.
Understanding the expenses associated with the sale could help you plan. You are likely on the look-out as well for a new property. Hence, learning the costs you are permitted to pay could help you budget for your new undertaking.
Get peace of mind while the sale continues
No agent can ever assure the sale of a property. But when you go to a flat fee listing, you will prevent some of the stress, which often comes with this procedure.
You know already what your agent will charge for the sale, irrespective of how much you get for the house. Thus, there is no need to second-guess your asking price. That's no small advantage, considering one of the major problems among home sellers is selling their property within the preferred price range.
Still, you don't have the list of duties weighing on your mind every day as you are not trying to sell the property by yourself.
Are There Other Costs I Need To Consider?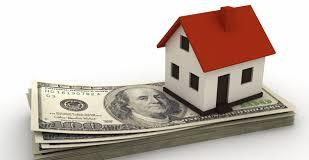 You might also need to consider the cost you need to pay to an agent. A buyer's agent commission is an amount you are eager to pay a real estate agent that provides you a willing and able home buyer. On MLS, a buyer's agent knows what a seller is eager to pay. The amount must be competitive enough, normally between two percent and three percent of the selling price.
What Are The Typical Costs?
Normally, a Chicago Flat Fee MLS listing broker will present to list your property for a flat rate in the range of a hundred bucks to 500 dollars. You can expect to have the listing posted on your local MLS for at least four to twelve months with images and a short narrative of your property along with that service.
Apart from the flat fee MLS Chicago listing the majority of companies provide numerous pricing tiers and add-on services. That is where you can pay more for added or advanced services. That could consist of more photos of your home, help to negotiate with prospective buyers, longer contract length, for sale signs, and lockboxes, among others.
It might be worth paying for a greater service depending on the size of your home, how rapidly you like to sell your house, and the comfort level along with the home selling procedure.
CLICK HERE TO GET STARTED NOW!
Are All Flat Fee Realtors Equal?
No. You will find flat fee realtors that have good reputations while some are offering subpar services. To prevent working with those unreliable companies, make sure you find the best flat fee MLS broker servicing in your area. Illinois Flat Fee MLS Listing Broker services should be experienced in this niche FSBO on the MLS market.
It is the initial step and possibly the most crucial for you to do properly. To begin, you will need to work with a company, which has a system of state-licensed agents providing that service.
You also need to make sure they list your home in the suitable local MLS websites. Bear in mind there's not only one MLS, and the majority of states have a plethora of MLS databases. Often these are clustered by regions. Thus, a good company will guarantee they have coverage for each state.
On the other hand, a corrupt firm will simply post your listing in any MLS they are an affiliate of in your state to save cash. It won't do any good if they market your property in the wrong MLS. Thus, doing your homework could go a very long way.
Your job is to study any company carefully before you move forward. Here's how you can verify a flat fee company is reliable and trustworthy:
º How long is the company been active in the online real estate business?
º Are they a in good standing with the BBB?
º Do they have good flat fee MLS reviews?
º Search online to check out their online presence
º Is their website informative and user-friendly?
º Are they members of the applicable MLS within your region?
º Does the company has a page for your state that is updated and current?
When we talk about the price, you will find some companies providing cheaper rates. Some offer to list your property without a charge. However, these types of companies are more likely to be disreputable for bad client service and have many hidden charges.
Do not be frightened to compare more than one service before you make the decision.
It's important that you also have a responsive broker. Take note that MLS could and will inflict penalties if any status updates are not made within twenty-four hours or if any details are not correct. Putting your property on the market as a "FOR SALE BY OWNER" listing means you are in charge of those penalties.
You also like to determine if the broker will forward you any buyer tips from inquiries or contacts, which they will get.
A reliable and good MLS listing service will provide terms for immediate cancellation, especially if you prefer not to utilize their service any more.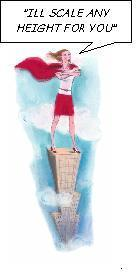 Why iRealty Flat Fee Brokerage Is Better?
If you are seeking a dependable and trusted flat fee MLS listing service, iRealty Flat Fee Brokerage Inc. got you covered! Compared to big national companies out there, our client service is personal. We are located right here in our local office. That means you will get the answers and service you deserve!
You could save a huge amount of money selling without an agent. However, you are giving up more of your energy and time. Just keep in mind to do your homework, maximize client service if you have queries, put careful effort into your listing, and be ready to negotiate with the buyer's agent.
If you fail to sell your home as an FSBO seller, you could restart the procedure along with an agent. Are you still opposed to employing a conventional agent and paying a commission, it's time that you hire our team.
Here at iRealty Flat Fee Brokerage Inc., we believe that listing a property on MLS should not be expensive. We can help you remove the seller agent's commission, allowing you to save thousands. Listing your property with us lets you market your house on MLS for a flat fee, making it accessible to hundreds and thousands of realtors. Nonetheless, we do not function as your seller's agent.
With our flat fee MLS Chicago listing program, you are in charge of managing your home sale that includes home showings, negotiations, open houses, and paperwork such as appraisals, disclosures, inspections, and escrow title, among others.
Do you feel you need an expert for specific aspects of your transaction like legal advice, holding escrow, drawing up contracts, or advice on the official offer? You might need to consider employing a lawyer to help in these aspects.
Ninety percent of homes are listed on MLS. That makes it the #1 platform for realtors. On top of that, buyer's agents are never discouraged from showing houses listed through iRealty Flat Fee Brokerage Inc. because they get the same commission as other transactions.
Your MLS listing with through iRealty Flat Fee Brokerage Inc. will look just like MLS listings through conventional real estate firms. For more details about our services, call us today at 708-542-4577!
Our customer service staff! They are always available…..